Our attorneys work as a team—applying their combined experiences, perspectives, and skills to find creative and cost-effective legal solutions for our clients. Even though our attorneys represent a variety of practice areas, we all share a common focus:
you.
Professor Hood graduated from the University of Iowa College of Law in 1966 and continued his studies for an additional year by specializing in taxation at the New York University School of Law Graduate Tax Program, receiving his LL.M. in Taxation from that school in 1967.
After practicing law in San Francisco for two years and teaching one year at Williamette University School of Law in Oregon, Professor Hood joined the University of Missouri-Kansas City (UMKC) law faculty in 1970. He soon established himself as an active scholar especially in the areas of estate planning and taxation, by coauthoring major works in these two subject areas. He has received numerous academic awards from UMKC including the Pearson Award for Excellence in Teaching. In 2007, he was selected as a Kansas City Legal Leader by the Kansas City Daily Record.
Professor Hood served as Director of the UMKC Graduate Tax Program until his retirement from full-time teaching in September 2007. A large percentage of the Kansas City tax bar has studied under Professor Hood's direction during his 42 years at the UMKC law school. At the request of several of his former students, he has consulted with them in their respective law practices, including serving as "Of Counsel" to several law firms.
During his long career at UMKC, Professor Hood has taught 22 different courses with an emphasis o taxation, property, business organizations, trusts and estates, and estate planning. He retired as a full-time professor in September of 2007 and was granted Emeritus status. He was then rehired as a part-time professor and now teaches two or three tax courses each year at the school.
His areas of specialty with the firm are taxation, business law, international tax planning, and estate planning.
Ed Practices In The Following Areas:
Business and Tax Law

Estate Planning

International Tax Planning

Tax Controversy
Matt Hood was born, raised, educated, and still resides in the Kansas City, Missouri area. A member of the Missouri, Kansas, and Colorado Bars, he has spent his legal career focused on providing well-rounded legal expertise for his clients. With several years of experience fighting for justice for injured or deceased victims and their families against large corporations and insurance companies, he eventually moved into the area of regulatory compliance in the payments industry, negotiating significant purchase and service agreements with Fortune 500 companies and financial institutions while remaining in an Of Counsel role to the Hood Law Group. Prior to his private practice work, he served as a law clerk to the Honorable Sandra C. Midkiff of the Jackson County Circuit Court and as an interim law clerk for the Honorable Harold Lowenstein of the Court of Appeals for the Western District of Missouri.
Upon returning to the Hood Law Group, in addition to his litigation practice, he now enjoys supporting the varied needs of our clientele with a focus on utilizing his negotiating skills to resolve matters as quickly as possible with the best interests of our clients in mind. His practice includes personal injury litigation, estate planning, tax controversy, support for small and medium-sized businesses in all stages of the business life cycle, including but not limited to a choice of entity, formation, transactional work, contract drafting and negotiation, litigation, tax planning, owner disputes, asset protection, merger, and sale.
In his off-hours, you can find Matt at a Royals game, hiking and camping with his family, hitting the slopes, or taking his very loud snorting pug on a walk.
Matt Practices In The Following Areas:
Business Law

Tax Controversy

Estate Planning

Cannabis Business Law
Susannah Evans, a Kansas City native, is a graduate of Visitation Grade School and Notre Dame de Sion High School. She holds a Bachelor's degree in Art History from Boston College and a Master's degree in Applied History with a special emphasis in Museum Studies and Arts Administration from the University of Missouri–Kansas City.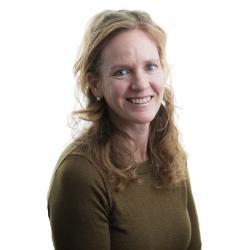 From 1993 through 2002, she worked in the arts in both the for-profit and not-for-profit sectors. In 2005, she received her Juris Doctorate from UMKC Law School and in the same year was recognized by the Federal Estate Planning Symposium for her legal research project "A Portrait of Transferring Art: Important Legal Issues Facing Artists and Collectors." Since that time, Susannah has been an independent consultant providing both legal and comprehensive fine art services, including estate planning and charitable giving.
In December, 2008, she was invited to join The Law Office of Matthew L. Hood as "Of Counsel." In July 2011 she became "Of Counsel" to The Hood Law Group. Ms.Evans' addition to the firm allows it to expand their practice areas to include her existing art law practice.
Susannah Practices In the Following Areas:
Art Law

Estate Planning

Tax Controversies
A member of the Missouri, California, Montana, and Florida Bars, Paul Andrew Burnett has spent his career litigating personal injury cases against large corporations and insurance companies. He has appeared and argued his cases in courts throughout the entire country, including in multiple appellate courts in California and Missouri, and he prides himself on his attention to local rules and knowledge of substantive law. He is as comfortable performing legal research in the library as he is arguing in open court. Prior to his private practice work, he served as a law clerk to the Honorable Justine E. Del Muro of the Jackson County Circuit Clerk and taught a course on Constitutional Law for students preparing to take the bar exam.
Paul graduated with distinction in the top ten percent of his law school class at the University of Missouri–Kansas City. While in law school, Paul served as the Lead Note and Comment Editor for the UMKC Law Review, a position that did not exist until he filled it. His own comment, Fairness, Ethical, and Historical Reasons for Diversifying the Legal Profession with Longhairs, the Creatively Facial-Haired, the Tattooed, the Well-Pierced, and Other Rock and Roll Refugees, was published in the Fall 2002 issue of the UMKC LAW REVIEW.
An Eagle Scout and a movie fan, Paul combined his interests by appearing alongside Paul Newman and Joanne Woodward as an Eagle Scout in the Merchant Ivory film Mr. & Mrs. Bridge. He also is a huge baseball fan, and he is willing to see every movie nominated for an Academy Award.
Paul Practices In the Following Areas:
Business Litigation

Personal Injury
Andrew Ralls joined the Hood Law Group in February 2017 while studying under the great tax faculty at the University of Missouri-Kansas City School of Law. His team took second place nationally in the LLM division of the ABA's 2016-2017 Law Student Tax Challenge in Orlando, Florida.
Prior to joining Hood Law Group, he attended the University of Kansas and was treasurer of his fraternity, Alpha Nu. He attended Vanderbilt University School of Law, where he served as Sergeant at Arms and Technology Editor of the Vanderbilt Journal of Entertainment & Technology Law. He's also worked in the financial planning, investment, and real estate development industries.
In his free time, he enjoys watching his Jayhawks, Royals, Chiefs, SKC and Commodores, skiing and playing tennis, and editing his bio at the behest of firm management. He also owns the Aztec Tomb from Arrested Development, the best comedy show of all time.
Andrew Practices In The Following Areas:
Shareholder disputes

Mergers, acquisitions, and reorganizations

State and IRS tax controversies and audits

Offers in compromise

Estate planning

Tax planning

Business succession planning

Ski law

Commercial leases

International estate planning
Sean Collins attended the University of Missouri, Kansas City School of Law, where he received his Juris Doctor in May 2016, and his Master of Laws in Taxation in December 2016. He was admitted to the Missouri Bar in September 2016. While in law school, Sean worked multiple seasons as a tax advisor at the H&R Block Tax Institute. Prior to law school, Sean received his bachelor's degree in Philosophy and Religion from Truman State University.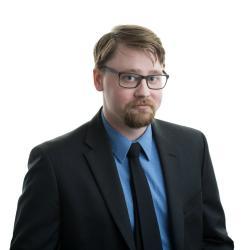 In his free time, Sean enjoys brewing beer, engaging friends in inane arguments, and listening to bad music at obnoxious volumes
Sean Practices In The Following Areas:
Domestic and international tax compliance

Domestic and international tax controversies

Domestic and international estate planning

Business formation and transactional law
Alan was a Special Trial Attorney for Department of the Treasury, Internal Revenue Service, Office of the Chief Counsel. In that position, he represented the Commissioner of Internal Revenue before the United States Tax Court.
As lead counsel, he tried over seventy cases in the Tax Court. Many cases involved TEFRA partnerships, individuals, closely-held corporations, tax shelters, commodity trading, and financial instruments transactions.
Alan was also lead counsel for many cases in the United States Tax Court involving publicly-held corporations. Those cases involved consolidated corporate returns, employee benefit plans, investment tax credit, insurance law, and cooperatives. In addition, he was lead counsel for international tax cases involving transfer pricing and cost-sharing issues.
Alan has over seventy Tax Court opinions as lead counsel. With this background, Alan adds a wealth of experience to the Hood Law Group team.
Alan Practices In The Following Areas:
Business and Tax Law

International Tax Planning

Tax controversy
When the matter seems tough and hard to resolve, Dennis Boman can give you personal attention – whether filing bankruptcy in less than 24 hours to stop a creditor or quick filing bankruptcy to save a business from closure – Dennis can respond quickly. Understanding your business or family relationships to customize an estate plan, Dennis will listen and work with you to develop a plan for you, your business, and your family.
Serving in the United States Army (Army Security Agency), with ten years of experience in retail and business management, and over twenty years in law practice, Dennis has worked with a great variety of people and clients, from the wealthy to people who just need a break. Dennis's college background in economics and then law and taxation enables you, as a client to benefit from his past experience. In law school Dennis excelled and served on the UMKC Law Review, and, later, in a federal death penalty habeas proceeding, was in charge of case investigation and brief preparation. (Eighth Circuit, after review, voided the death penalty.)
Outside of work, Dennis is a rabid Chiefs and football fan, and enjoys a night at the K. Traveling with a Nikon camera, he has visited 49 states and four continents.
Dennis Practices In The Following Areas:
Transactions Law

Estate Planning

Bankruptcy

Tax
Abbey Billings, our Office Manager, is the first smiling face you see when you enter the office here at Hood Law Group. She strives to create a friendly and comfortable atmosphere, ensuring each of our clients feels valued and appreciated as soon as they walk through the door.
A Kansas City native, Abbey returned to the Midwest a few years ago after attending the Fashion Institute of Design and Merchandising and working as a textile designer in Los Angeles. She treasures the "rush hour" traffic and abundance of parking here in Kansas City. The fast-paced school and work environment on the west coast prepared her for a role as office manager, and since starting with our firm in 2015, her warm and welcoming customer service skills have made her a vital part of the Hood Law Group team.
Now Accepting New Clients
Contact our firm today to schedule your consultation.